Greetings! and welcome to the fan club for Shirokuma cafe! the cutest and funnier show with animals as the main characters! Join us with your cup of coffee and let's enjoy the new chapters of every week!



As main and general rules: Please, be respectful to all our members. Submit your pictures to the correct folders, and don't submit screens; they're agains DA rules (:



Share your art and fanfics with us. If you know of any interesting links, post them! And if you've suggestions or ideas for activities and contest, send a note and I'll be glad to make the arrangements for the activity (:




Folders:

Featured: All the gang of Shirokuma Cafe


Shirokuma-kun: The cutest and funniest polar bear evah


Panda-kun: The laziest panda in the history!


Penguin-san The most original poet penguin you'll ever meet!


Other animals: Panda mom, Llama-san and the others.


Humans: Sasako, Handa and "Rinrin's" folder.


Gijinja: Animals turn into humans!


Stamps: Fav them all!


Fanfiction: Your stories of Shirokuma cafe~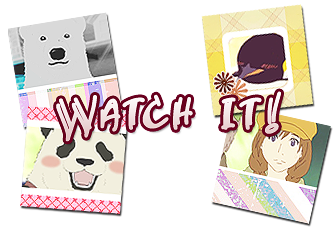 English subs

Subs en espaņol


Credits:

Main logo's decoration: Saerina


Second logo's icons: harajukyuu